Treatment for Lauri
Lauri (24 years old) has been suffering from late-stage Lyme disease for 12 years. Because of the complexity of her illness, the Dutch doctors can no longer help her.

There is a treatment in Germany that could lead to improvement and possible healing, but unfortunately, it is not covered by insurance.

That is why we're raising €15.000,- so that Lauri can start this treatment!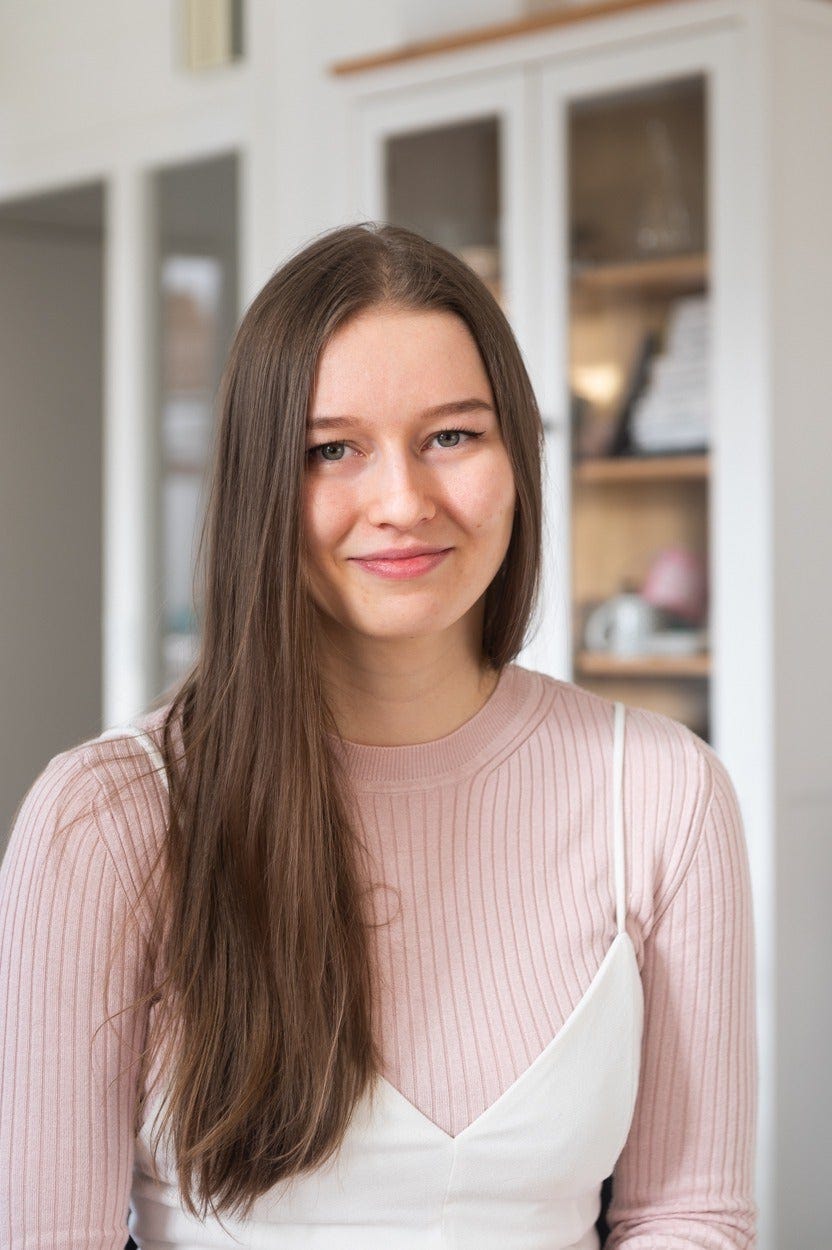 Why are we raising money?
When Lauri was 12 years old she started having multiple symptoms of which the doctors could not find the cause. Every year her health declined further and after 5 years of tests and trying to find the cause it turned out to be Lyme disease. Because her illness went untreated for so long, Lauri is now a stage 3 Lyme patient.

This means that the disease has spread all over her body and has affected multiple organs, such as her brain, lungs, stomach, and gut. Lauri suffers from fatigue and pain and is in bed for 22 hours per day. For the remaining 2 hours she uses a wheelchair. Because of her heavy nausea, it is no longer possible for her to eat on her own and that is why she has a feeding tube. Other symptoms she experiences are spasms, paralysis, dysfunctioning short-term memory, and light and sound sensitivity.

Because Lauri's illness was untreated for many years and became so complex, Dutch hospitals can no longer help her. For the past 7 years, she was therefore treated by a Belgian doctor who was able to stop the fast deterioration she was experiencing before starting treatment. This doctor was also able to increase her quality of life, but she hasn't experienced real progress in her illness so far.

A more specialized clinic in Germany can offer possible improvement and progress. At this clinic, she will start a very intensive process for which she will have to stay in Germany for at least 4 weeks, after which she will continue her treatment at home. Unfortunately, this treatment is not covered by insurance. We are very sad that this wonderful opportunity has not been a possibility for Lauri in the last few years because of a lack of funds. That is why we're raising 15.000 euros (16.844 US dollars) so that she can have a fair chance to fight and improve her health!


A few words from Lauri:

12 years ago I became ill and started to have many symptoms. It took a long time for the doctors to figure out what was going on in my body, so after 5 years of misdiagnoses we eventually found out I had late-stage Lyme disease. But because the disease had already been active in my body for so long, multiple organs were affected and my illness became too complex to treat according to the standard protocols that were available. This is why Dutch doctors were no longer able to help me. Clinics that offer more specialized care are not covered by insurance so that's why we had to raise money for my treatment 2 times before. The first time was in 2015 and the second in 2019.

With that money I was able to go to a clinic in Belgium where I was treated by a doctor who was able to stop the fast deterioration in my body and who helped me to have fewer symptoms. Over the years I have tried multiple treatment protocols with the help of this doctor and other therapists. And even though they have contributed to a better quality of life, none of them resulted in real long-lasting big progress.

An incredibly specialized clinic in Germany with more specific expertise offers a treatment that my Belgium doctor cannot provide. The past few years I have witnessed in awe how other Lyme patients, who were severely ill before they started, came out so much better. It has been my dream from the start to try this treatment, but because of lack of funds, it has never been a possibility before. So that is why we have started this crowdfunding campaign; so that I can start this treatment.

The treatment consists of at least 4 long weeks in Germany where I'll participate in multiple therapies and get IVs and the years after that I will continue the treatment at home. To make sure I'll have enough funds to complete the treatments and pay for all the follow-ups, we try to raise 15.000 euros (16.844 dollars).

How can you help?
1. Donate to our crowdfunding campaign
2. Share this campaign on social media
3. Share the link to my crowdfunding page with your friends and family through Whatsapp, messenger, or email
4. Buy something in the webshop my friends have started for me of which all the proceeds will go to my treatments!